CHRISTMAS 2018: THE ULTIMATE LAST MINUTE GIFT GUIDE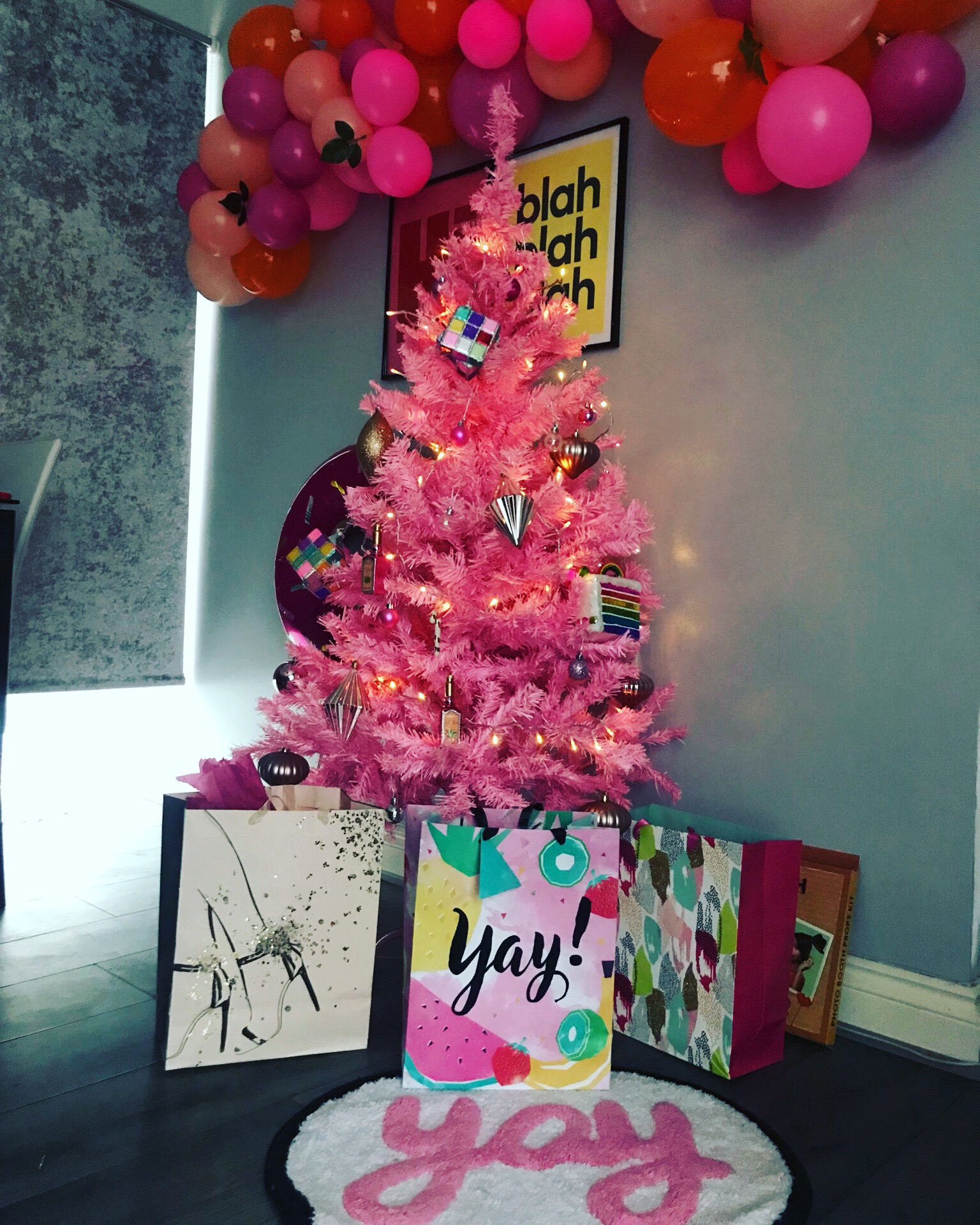 CHRISTMAS 2018: THE ULTIMATE GIFT GUIDE
Christmas has been a special time of the year for me for as long as I can remember. There's something about the feeling of "togetherness" that I appreciate most at Christmas than I do throughout the year. Strange, I know!

For me, it's all about giving. I remember being a little girl and being so spoiled with gifts at Christmas; by family, friends and even at School. Since then, I've realised that the most exciting part for me will be to watch my children share that same joy someday. But until then, it's just me, my fur boys and the fam! & I'm looking forward to my favourite part of all during the festive period… the food and the shopping.

Speaking of shopping, Christmas is literally just over a week away. & if you're stuck for some last minute ideas, I hope you find my Xmas gift guide useful.

Have a good one!
Sx
If there's one category of gift I will always love to receive, it's beauty. In this mini guide I've included all my must haves which are a combination of things I've tried and loved, and those I eagerly await testing out. From Franks coffee scrub, which is said to reduce stretch marks and cellulite (Yes, really!) to Missguided's BABE POWER fragrance, there's bound to be something on the list for everyone.
Missguided Babe Power Fragrance
I was sent this by the lovely Beckie at Sparkle PR a few weeks ago and I cannot get enough of it. The scent itself is like a mix of candy floss and cherries, and given that I very rarely like sweet fragrances I am super impressed by this.

A scent for all my GIRL BOSSES out there! P.s, I've had several compliments about how SEXY I smell since I've been wearing it. Defo a hunk puller! Ha!
| £28.00 |
Embryolisse Nourishing Moisturiser
Another goody from Sparkle PR was a moisturiser by Embryolisse which I tried for the very first time a few weeks ago. I've struggled to find the perfect moisturiser for my skin type so I was skeptical before I tried this, but OMG!

This cream claims it's for all skin types and is a 6 in1 multi-tasker: primer, moisturiser, make-up remover, repairing mask, an after-shave cream, and a baby-care product. This is for sure my new miracle cream.

I shared it on my instagram stories the other day and so many of you told me how much you love it! | £13.00 |
Red Cameo London Nail Wraps and Mini LED Lamp
If you or someone you know has spent way too much money at the nail salon this year, I have just the things that will change that for you. Introducing instant nail art by Red Cameo London.

These were gifted to me a few weeks back and I absolutely love them as they offer mess free, smudge free nails with a salon finish- and obvs at a fraction of the cost.

The nail wraps come in a variety of styles and the LED lamp dries the top coat once the wraps have been applied. Wrap sets start from £8.99 and the mini lamp is £19.99.

Beauty Bay EYN Fiery Palette
Spoiler alert! I actually purchased this for myself yesterday and haven't tried it yet but the shades are so pigmented and are SPICY af! I love this 16 shade palette already.
| £12.00 |
Franks Original Coffee Scrub
A natural, 100% vegan exfoliator; said to fade stretch marks and cellulite and remove any unwanted layers of dead skin. | £12.95 |

Oh K! Life Gold Dust Under Eye Mask
Quite possibly the best under eye mask I've ever used. Brightens the under eye and revives the skin above your cheeks. | £4.50 |

Sanctuary Spa Giftset
A trio of bath & skincare goodies in flavour (or scent) White Lily & Damask Rose. A personal favourite. Includes body lotion, a body scrub and body wash. | £15.00 |

Huda Beauty Obsessions Precious Stones Eyeshadow Palette Ruby
One of the latest palettes by the beautiful Huda Kattan. Featuring a range of beautiful glittery shimmers and ruby matte colours. This palette is absolutely stunning & I wouldn't mind one myself! | £25.00 |
Clarins - 'Skincare Heroes' Skincare Gift Set
For a luxury skincare experience I'd recommend any of the Clarins beauty products. This skincare set includes a trio of essential beauty products to get you through the winter months. Includes; a day and night cream and a face treatment oil.
| Now £18.70 |
Ahhh! Gifts for the creatives. A "think outside the box" category that very few seem to go for since they're usually more daring and not as "safe" as buying a gift set. However, creative gifts don't have to be these crazy extravagant things. I mean, to be fair, I'd be grateful with someone paying for an Adobe subscription if they want to get me something creative but useful- ha!
Anyway, here's my list of out-of-the-ordinary gifts that someone might love as much as I would…
Kirstie Allsop's candle making kit
Everything you need to get you started to make your own candles. |£16.00|

Plant & Grow's Gin Botanical Garden Cocktail Kit
The perfect gift for the gin geeks and cocktail enthusiasts. Designed to provide the opportunity to mix & experiment with our hand blended gin infusions & botanicals bringing a twist to your classic G & T and 'zing' to your gin. | £19.95 |

Lego Storage Bricks
Possibly the coolest storage solution that I've ever seen, and comes in loads of different colours. Perfect for storing away all the bits you wouldn't want on show in the kiddies rooms and colourful enough to not take away from the fun! | from £18.99 |

Super Mario Chess
The coolest chess set you will ever see in your life; featuring Nintendo's popular Super Mario characters. | £49.99 |
I can't think of anything better than being gifted things for around the home. Lights, candles, a kettle… you name it, and it's probably right up my street. Who'd have thought all them years ago that I'd get excited over getting a new toaster for Christmas LOL. Not me.

If you know someone like me who'd prefer a Smeg kettle for Christmas than anything else, this section is for them.
Chrome Lava Lamp
What ever happened to lava lamps? I used to love staring at my dads for hours (which has just made a comeback in their house actually), but I never fully understood why they just seemed to disappear in the first place.

This chrome lava lamp is quite sophisticated in design and would look good pretty much anywhere in the house. | £34.99 |

Espa Ginger & Pink Pepper Candle
Infused with a luxurious blend of vibrant ginger, warming pink pepper and uplifting citrus notes. | £45.00 |

Wall Art Prints by Nine By Nine Club
Currently my favourite place to shop for prints given their huge selection of typography prints, eclectic art prints & more.

Here's a look at some of my favourites…





Pause by Alexandra Francis
High quality A2 or A3 archival Giclée print of this gorgeous Tiger living it's best (and colourful) life in the jungle.
| from £40.00 |

Nobody Knows by Kerry Joy
A reminder that we're all just "wingin' it" in life sometimes. | from £40.00 |

Staying In-In by Emma Nicol
You've heard of out-out, but have you heard of in-in? You have now! The perfect print for the homebodies | from £40.00 |

Keep Going by Liz Harry
Your daily affirmation that no matter where you are in your journey, if you feel like giving up… don't! | from £40.00 |



Philips Hue Play Wall Entertainment Light
Create a vibrant ambiance with the Hue Play light bar. | £64.99 |


Renova's Colourful Toilet Paper
A bit of an odd one, but at the same time the funkiest neon toilet paper ever! | £6.99 |


Punchbag Laundry Bag
If someone needs a little encouragement to tidy up after themselves then this punchbag shaped laundry bag will make the perfect gift. Who said chores can't be fun? | £17.50 |


The Happy Doormat
The saying "It's the little things that count" has never been truer. I've seen some super slick doormats with some dope sayings/ quotes or graphics and this one does exactly what it says on the tin…makes me happy!
| £17.10 |

When it comes to shopping for the "mandem" (guys), I'm the first to admit that I usually hit a blank. Thinking about it, I still haven't even considered what I'm going to get for my dad, and shopping for boyfriends in the past has always been my least favourite because I'm never sure if I'll get it right lol. This year, I'm taking some inspiration online and I've pulled out a little selection of special somethings that will beat the guy(s) in your life getting another pair of unwanted socks.
I love how much more time I have over the festive period for FUN. Yes, lighthearted, silly, laughter that for some reason doesn't seem to occupy my space on a daily basis. Christmas is the best time to whip out a couple board games, get that new Playstation game going or a little bit of karaoke, and I'm showing you how to do FUN this year.
Game of Thrones Monopoly
A modern spin on this classic family favourite. | £27.99 |

Playstation Classic
Relive the era that changed gaming forever with the new PlayStation Classic. The console comes pre-loaded with 20 games, including Cool Boarders, Grand Theft Auto and Metal Gear Solid. (Xmas is going to be LIT in our household this year). | £89.99 |

Just Cause 4
On the list of most gamers I know is the newest release from the Just Cause series.
| £49.99 |

Milo the Corgi Heated Slippers
Come home every day to a pair of pre-heated happy corgis, ready to revive your tired, frostbitten extremities. | £34.99 |

RockJam SingCube Bluetooth Karaoke Machine
Where are all my Beyonce's at? It's your time to shine HUNNAY! | Now £34.99 |




Last but not least, we have a range of gifts that either overlap significantly to put them into other categories or just fall outside of everything else… the lifestyle gifts! I quite like the idea of "doing" gifts, also known as experience gifts. I'm also pretty partial to fitness accessories, books and anything else that adds a little YASSSS to my lifestyle. If none of the above took your fancy, I guarantee that you'll find something here.
Fizz candy floss maker
Not just for fairgrounds! Perfect for entertaining or for the next event you've got planned. | Now £24.99 |

Thumbs Up folding smartphone mount
Every blogger should own one of these, particularly if you record videos frequently and find yourself with a dead arm at the end of it. | £9.99 |

Five-Year Memory Journal: 366 Thought-Provoking Prompts to Create Your Own Life Chronicle
A Wonderful keepsake journal filled with inspirational wisdom.
| Now £8.99 |

Crosley Cruiser Pink and Gold Bluetooth Vinyl Record Player
Bluetooth-compatible + portable vintage-inspired turntable. | £89.00 |

BodyRip Protein Shaker & Weight Lifting Gloves
If you're already thinking about focusing more on your health & fitness this coming New Year, or know someone who is, then the BodyRip protein shaker and gloves would be ideal. I was fortunate enough to be gifted both of these items and they've really made going to the gym and working out a lot easier.

The protein shaker has several compartments which comes in handy if you need to store any supplements of post-workout snacks.

The weight lifting gloves really help with gripping fitness equipment or bars, and if your skin is as sensitive as mine it will defo help with making sure you don't get any hard skin forming.
| Shaker: £5.95 | Gloves: £10.99 |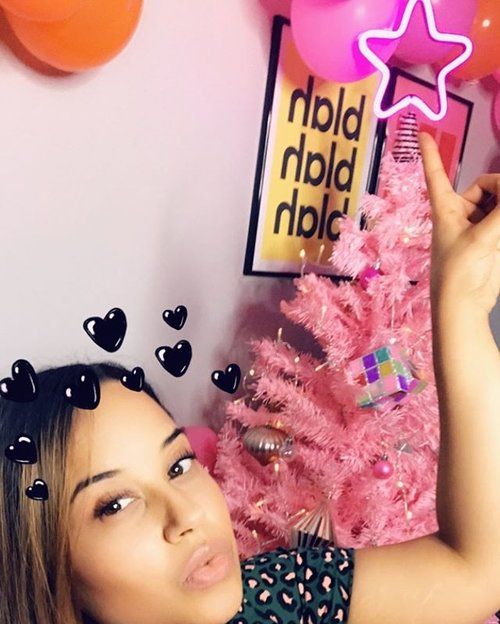 Wishing you all a wonderful Christmas from me and lots of love and light for the New Year.

Sx
Duet Speakers
One of the sickest ideas ever and one that I was just thinking about the other day since my bluetooth jukebox doesn't pump volume throughout the house.

I love the idea of being able to detach the speakers for them to move around with me, i.e if I'm in the bath. These bad boys are selling fast and I'm not surprised. | £29.99 |

Fizz Love Hearts kiss me light
A Novelty electroluminescent light designed with the love hearts sweets in mind.
| £19.99 |

The Power of Crystal Healing Book
Explains the physical, spiritual and emotional healing powers of crystals.
| £12.99 |

Laduree Macarons Keyring
The cutest little parisian keyring to add a little something to your set of keys.
| £26.00 |

Work It Out Gym Bag
Head to the gym in style with this super cute bag; available in pink and red shades.
|£34.00|

Marvel Avengers S.T.A.T.I.O.N
Calling all Marvel enthusiasts! The time has come for you to embark on a multi-room experience, exploring the world of avengers and all things in between in London.
| £15.00 pp (if you purchase a family ticket |

Zombie Apocalypse Bunker Experience
This event is not for the faint of heart. Expect big frights, gore and the end of civilisation in this immersive zombie experience. | £115.00 pp |

instax Mini 9 Camera with 10 shots
On my Christmas wishlist this year (and Santa I've been a good girl!) is one of the instax instant camera's. I love the flamingo colour in the mini version, and the'y're currently on offer too. | Now £64.99 |